How do I contact UpdateYourList.com?
Please feel free to contact us with any questions or comments you may have about our site and services.
You can call, email, live chat, or use the contact form.
1.888.LIST.101
Mailing Address
PB Data Services, LLC
427 N Tatnall St #53803
Wilmington, DE 19801-2230
What is the DIY Portal?
The "Do It Yourself Portal" is an online web application which allows you to update, append, and enhance your customer and marketing data such as updating customer's name, address, phone, and email addresses.
The online self-service tool is available to you 24/7 and is fully automated to provide you with instant downloadable results. Some useful examples:
Example 1: If you are getting ready to launch a direct mail marketing campaign, you can use the "Do It Yourself Portal" to make sure your customer's address information are correct.
Example 2: If you want to extend your marketing efforts by contacting your customers via email, you can use the "Do It Yourself Portal" to append email addresses to your customer database records.
How does the DIY Portal work?
Simply register for a free account at www.updateyourlist.com and it's as easy as uploading your database file, selecting what data you want to append or update such as names, addresses, phone, and email addresses, and then submitting your file for processing.
How much does the DIY Portal cost to use?
The fee to process your file depends on the services you select as you will be expected to pay for the data that is appended to your file. Some services such as NCOA are quoted at a price per thousand records and other services such as Email Append are quoted per record updated. There is a minimum file processing fee of $49.99. Please log into the Do It Yourself Portal to view final pricing.
What sources of data does the DIY Portal use?
We have a few datasets that we use for appending address and phone information to your records which include: Standard, Premium, and our "Hard To Find" Database.
*Our Standard Database is updated monthly and contains over 260 million standard phone append records compiled from white page listings.
*Our Premium Database is updated daily and contains over 100 million premium phone append records compiled from Telco directory assistance records. This premium database reflects the directory assistance operator's listings from all Regional Bell Operating Companies and Independent Telephone Companies.
*Our Hard To Find database contains over 130 million wireless, cable, and VoIP residential listings with complete names and postal addresses from which we can flag and verify wireless phone numbers on your data files.
*Our Email database contains over 198 million marketable email records and a bounce/suppression file of over 300 million. Email append database are sourced from over 2 billion input records per month. Our standard processing includes a 7-step email validation that queries the receiving email box to ensure deliverability.
*Our Auto database contains over 190 million automotive records…100% populated with Name, Address, Make, Model and Year as derived directly from the Vehicle Identification Number (VIN).
How long does it take to process my file?
The DIY Portal has several processing options which include a "real-time" processing option where our fully automated system can immediately provide you with your output results, file(s), and reports to download. Processing turn-around time will depend on file size. For example, you could typically process a 10,000 record file and have it back within the same hour.
What file types/extensions does the DIY Portal accept for upload?
To avoid having to convert your file into one specific file type and layout, the DIY Portal supports the file types listed below and allows you to map the required fields to your existing layout:
Excel 97/2003 (*.xls)
Excel 2007/2010/2013/2016 (*.xlsx)
Access 97/2003 (*.mdb)
Access 2007/2010/2013/2016 (*.accdb)
Dbase/FoxPro (*.dbf)
Comma Separated Values (*.csv)
Tab Delimited (*.txt)
Pipe Delimited (*.txt)
Comma Delimited (*.txt)
Quote Comma Delimited (*.txt)
What is the maximum amount of records a file can contain for upload?
The DIY Portal does not have a limit to the number of records that can be uploaded in a file. The only limitation is the file size, which currently maxes out at 4GB.
Can the DIY Portal flag my phone records that are on the National Do Not Call list?
How do I pay for my order, and do I need a credit card?
The DIY portal is a fully automated system which will require your credit card information to checkout and submit your file for processing. Checkout is completely secure and the portal accepts the following major credit cards:

VISA

MasterCard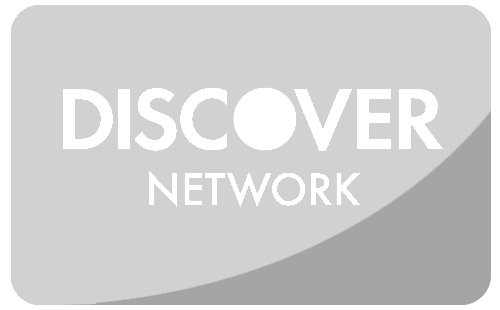 Discover

American Express
What do I do if I forgot my DIY Portal account password?
1. Click the forgot password link on the login form.
2. Enter the email address associated with your DIY Portal account.
3. Check your email for your new temporary password.
4. Login using your email address and temporary password.
5. Update your account password to a new secure password.
6. Login using your email address and new password.
If a submitted record returns more than one result, how are those results presented and differentiated in terms of quality and reliability?
We can provide multiple matches based on what we determine as your business rules. The DIY Portal flags each record with a confidence code describing the accuracy of the appended data. See key chart below. By default, standard confidence code levels are nine – five, unless the client requests a loose match. The confidence codes apply to residential matching only.
The following are descriptions of each confidence code:
STANDARD MATCH (9 – 5)
9 (Exact Match) – First name, last name, street address and zip
8 (Household Match) – Last name, nick name, initials, street address, zip
7 (Name and Address Match) – Elements nearly equal, same zip code area
6 (Name and Partial Address Match) – Insufficient/Incomplete address information on customer file, i.e., rural address, no box #, no apartment #, partial street address
5 (Full Name and Zip Code Match) – All non-street address type matches, i.e. P.O. Boxes, rural addresses; hit determined by full name, zip code and other factors (only one in the area)
A (Address Match) – street address and zip code match
LOOSE MATCH (4 - 1)
4 (Last Name, Zip Code and/or First Initial and/or House # and/or Street Name)
3 (Last Name, Zip Code and Partial House # Match)
2 (Last Name and Zip Code Match)
1 (Last Name Match) – Same zip code area
NOTE: These are general descriptions for each level. In all cases, other factors are considered before a match is determined.
What is the difference between NCOA 48 and NCOA 18 services?
Our NCOA dataset contains approximately 160 million change-of-address records consisting of the names and addresses of individuals, families and businesses who have filed a change-of-address with the USPS. This dataset is updated weekly with those who have filed a change of address with USPS. The difference between NCOA 48 and NCOA 18 is the number of months of "change of address" data that is available to you. In other words, if you want to know which of your customers have moved within the last 4 years (or 48 months), you would want to select NCOA 48 services to perform on your file. If you only need to know which of your customers moved within the last 18 months, then you would want to choose NCOA 18 which is slightly cheaper.
What is the difference between the standardized address columns (std_line1, etc.) and the COA address columns (coa_line1, etc.) that are returned in the NCOA output results?
The STD address lines are the standardized version of the address. The COA fields contain the change of address data for the new address output from the NCOA database. The new address data in the COA fields should be used first, and when there is no COA data present then the STD address data should be used as that data is a properly formatted and standardized version of the address.
FAQ last updated on: 7/1/2018